I recently went on a road trip and came back with:
a Philips N4522 2-track. This machine is in very good condition and has recently been serviced in Germany.
another N4522 2-track, but this one is going to need some TLC. There are some issues with it, although none of them are serious problems. But I just like to fix it as much as possible.
another N4520 4 track. I already have one, but this new arrival is not recording well. This has probably something to do with the levels, but I have not looked into it yet.
So now a have a total of 4 Philips N452X machines and that looks like this: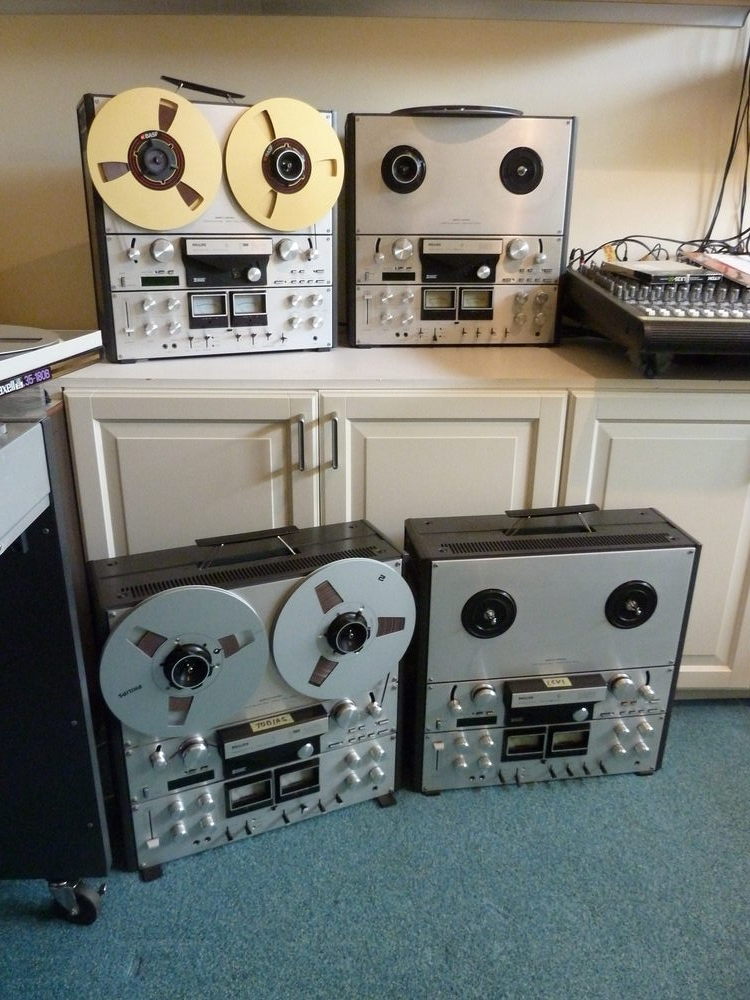 The two on the left with the white VU meters are the 2 track stereos, and the two on the right are the 4 track stereo machines.