Hello all,
Today I have been busy servicing my new ReVox PR99. This deck is built like a tank (to use an too often heard metaphor regarding tape decks) and it is working well. It is a 2 track deck which is designed for heavy use, like in studios and broadcast facilities. It is world famous for that.
But when I received it – actually I fetched it from way across Holland – I immediately noticed three small things wrong with it:
the VU meter lights were not working
the left tape guide roller bearing was making noise
and the infrared tape sensor incorrectly identified tape as being leader tape and switches off. This happens with some tapes that are apparently too thin 🙂
So I ordered and received 2 spare bulbs (from a webshop) and one new roller bearing (from ebay Germany) and opened the unit up.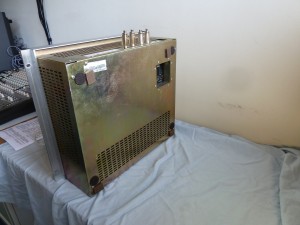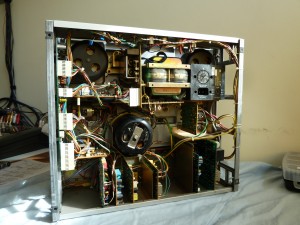 rear view
without case
First I removed the siderails and the frontplate knobs
Then I removed the face plate all together.
Get the meters and the controls out
Remove old and insert new bulb
Testing….yes! Part 1 is done!
Remove the bits around the heads.
Also a good time to do some cleaning.
Remove the old roller bearing
And put the new one in place. Part 2 done!
Also put the unit on 240 Volts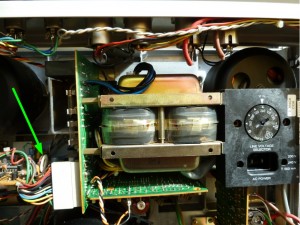 This is the test point where the tape sensor should be measured
And this is the potentiometer that should be adjusted.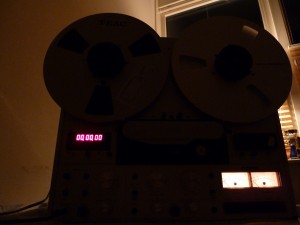 All done! There is light in the dark!