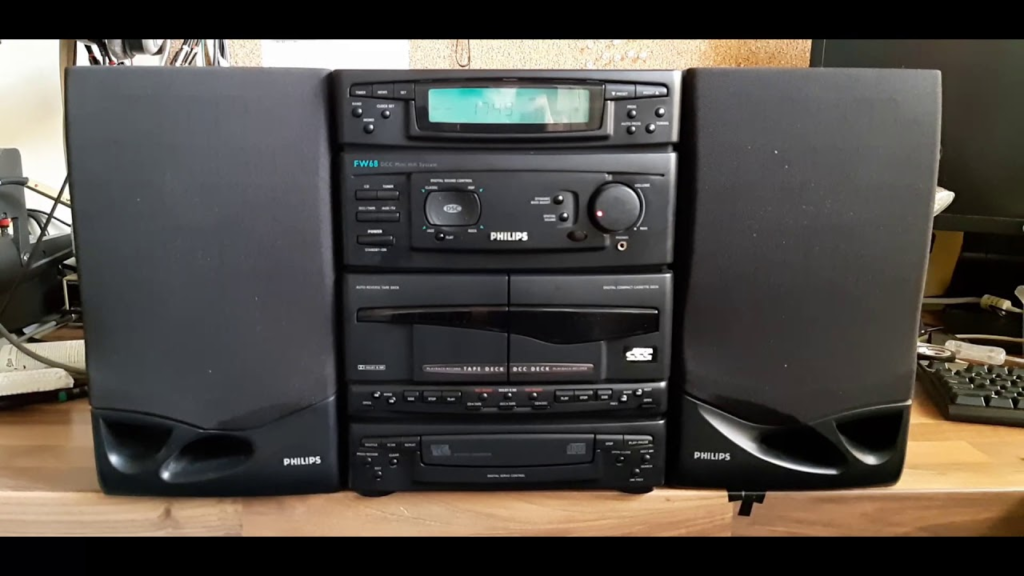 When recording a DCC on this cute little Philips set, there are some questions and challenges.
There are three little preset buttons on the FW68 that let you do CD -> ACC, DCC -> ACC and CD -> DCC recording. But what if you want to do something else?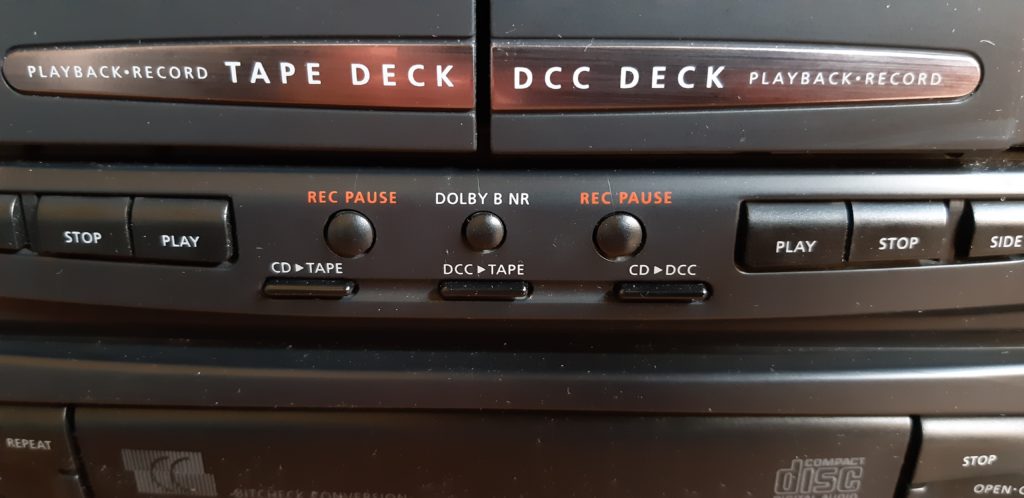 You can record from ACC -> DCC, and also from TUNER -> DCC or TUNER -> ACC, but you can not use one of those three little preset buttons for recording.

How to do this:
Suppose you want to record from ACC -> DCC.
-put the ACC and an empty DCC in the machine
-rewind the DCC
-press REC PAUSE on the DCC part
-RECORD is shown in the display, the DCC player starts writing the LEAD IN etc., just wait a while until that is finished
-press PLAY on the analog deck and PLAY on the DCC deck
-A recording will be made from ACC to DCC.

The same procedure for recording from TUNER or AUX to ACC or DCC:
-press REC PAUSE on the tapedeck
-press TUNER or AUX
-and press PLAY on the tapedeck.
This works with the analog and the digital cassette deck.
Make a CD fit on sides of a DCC for recording.
-prepare the CD and DCC (or ACC)
-press EDIT on the CD | C-60 appears
-press NEXT to select the correct tape lenght
-press EDIT to confirm
-press CD -> TAPE or CD -> DCC to start the recording.
Pressing PROG REVIEW to show time.

You're welcome.
P.S.1: ACC stands for: Analog Compact Cassette, the old, well-known compact cassette in contrast to the Digital Compact Cassette.
P.S.2: The DCC side can playback DCC and ACC (though NOT recommended), but can only record DCC. The ACC deck can record and playback ACC's only.